Who am I?
A husband, a parent…
An educator, a student…
A thinker, a dreamer…
An agent of change.
Think Good Thoughts, Say Good Words, Do Good Deeds.
– – – – –
I'm married (to a teacher) and have two daughters. In 2009 we left the bubble-wrapped suburbs of Vancouver, Canada and spent two years living in Dalian, China.
 Currently, I'm an educator (Vice Principal) with Learning Innovations Network Coquitlam (LINC) for School District #43 ~ Coquitlam, BC, Canada. My primary responsibilities are to Coquitlam Open Learning and our new blended learning Inquiry Hub Secondary School.
Find out more on DavidTruss.com, on 'About.Me', or on LinkedIn.
Please check out the sidebar on the right for some recent posts and some of the more popular post here on Pairadimes.
Feel free to Contact Me with questions or feedback.
If you want to know why Pair-a-Dimes for Your Thoughts is my blog title, you can read that here on DavidTruss.com.
– – – – –
Pair-a-Dimes Blog Recognition

Influential voices from the BAM100 who are reforming education from the bottom up.
BAM Radio Network
~~~~~
~~~~~

EdTech's 2013 Must-Read K-12 IT Blogs

EdTech's Must-Read K-12 IT Blogs
(My Author Page for EdTech Magazine.)
~~~~~
My Edublog nominations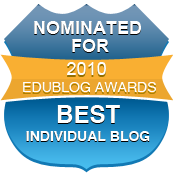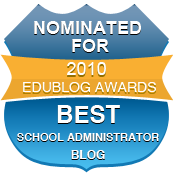 Contact information
Blog: Pair-a-Dimes for Your Thoughts
Web: DavidTruss.com – Presentations – CV

Contact: David Truss
Twitter: @datruss LinkedIn: Dave Truss

My About.Me page, and Google+.
– – – – –
A little more about me:

I have a number of learning spaces where I chronicle who I am and what I do as an educator. My Pair-a-Dimes for Your Thoughts has a philosophical bent to it: my thoughts on education, learning and technology.
Podcasting Pair-a-Dimes is where I share podcasts as an extension to my Pair-a-Dimes blog.
My Daily-Ink is a (not-so) daily journal as well as things that don't make it onto my blog, or haven't gotten there yet. It includes quotes from other bloggers with my comments, or comments I've made elsewhere.
Other, older sites include: My Practic-All blog on WordPress which was more pragmatic, and included my 2008 Digital Magic Newsletter, which I created for my staff at the time. And you need to go to the Internet Archive to see the humble beginnings of this blog, where it started on elgg & then was moved to eduspaces, before I brought it here to DavidTruss.com.
– – – – –
LEADERS of TOMORROW are in our classrooms TODAY!
Student Leadership is a passion of mine. One of my favourite quotes, that I borrow from a good friend and mentor, Dave is "I teach leadership not followship". This has a lot to do with Servant Leadership and being socially responsible citizens of the school, and the world. If you work with student leaders, check out the page about my Master's Paper on Developing a Student Leadership Program with links to many related resources.
Please contact me if you have any questions. Dave.